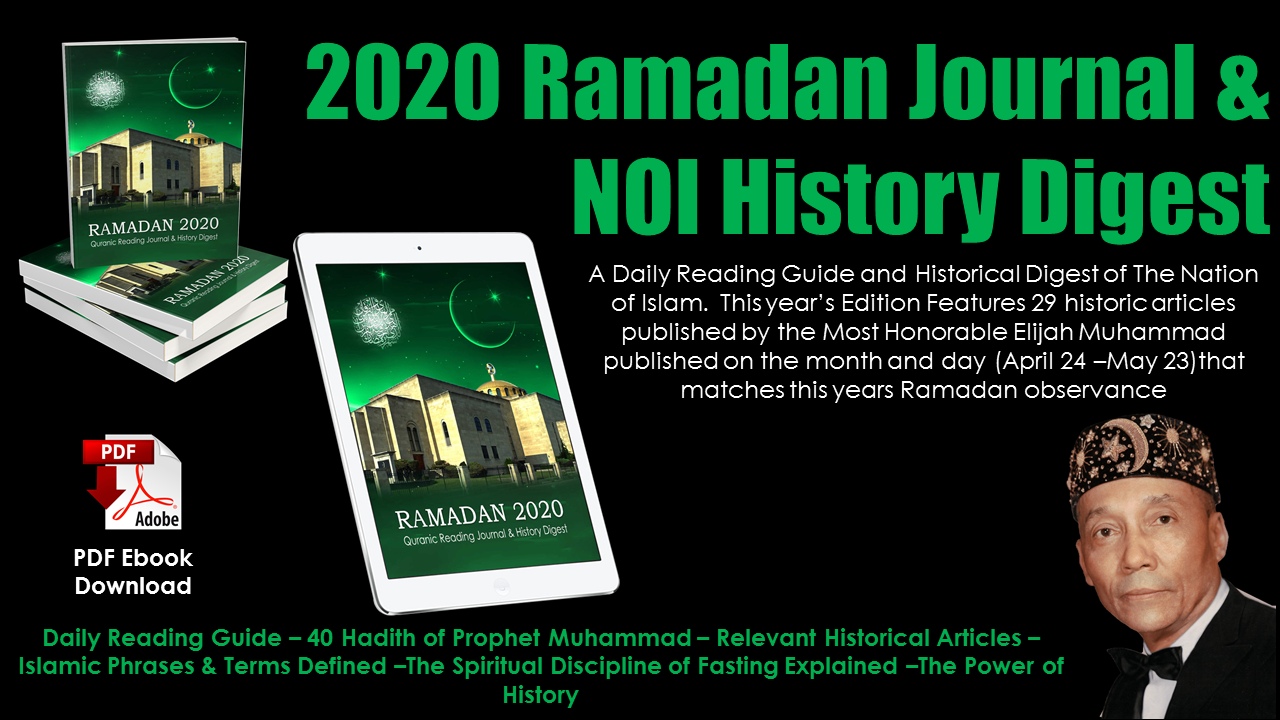 2020 Ramadan Journal & Nation of Islam History Digest
During Ramadan each believer participates in the inspiring practice of the daily reading of the Holy Qur'an.  And as our minds drink in each and every ayat(verse) during our 30-day period of intense exposure to the whole of the Qur'anic text, we become inspired, motivated and spiritually impacted in a very personal way by the beautiful and profound words of Allah(God). It is so amazing that this practice of reading the entire Holy Qur'an each year creates for the believer an experience that makes the Holy Qur'an appear to be a brand new book, even though it has been preserved in its original Arabic for 14 centuries.
This unique volume doubles as a historical digest.  Each daily section provides important facts and images related to the history of the Nation of Islam and the religion of Islam.  This year we feature 29 articles written by the Most Honorable Elijah Muhammad.  They were published on the exact month-day (April 24 -May 23) that matches this year's annual Ramadan observance.There has also been included more than 40 hadiths of Prophet Muhammad(pbuh/saw).
Enjoy this very useful volume as a companion to your Ramadan reading of the Holy Qur'an.
NOTE: Once paid wait to be redirected to pdf download page.  If you are not redirected to the download page. Send us an email at [email protected] and we will email the secured pdf EBOOK to your email address.  Thanks for your support. Ramadan Mubarak!