Defiance! : The Spirit of Farrakhan Affects Athletes and Entertainers
"Well let this take away from my spins
Which will probably take away from my ends
Then I hope this take away from my sins
And bring the day that I'm dreaming about…" -Kanye West, Jesus Walks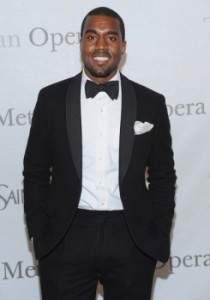 Rapper and pop culture 'phenom' Kanye West is emerging as yet another prominent Black person to have been positively affected by what is present in the atmosphere of a spirit of revolutionary defiance emanating in and through the Honorable Minister Louis Farrakhan.  Kanye recently spoke strong words of defiance at a Chicago concert to thousands of his fans.  Kanye even revealed to the thousands in his audience that he had taken counsel with Minister Farrakhan and as a result, he would not be apologizing to Abraham Foxman for saying that "Black people don't have the same level of connections as Jewish people." Foxman claimed that Kanye's words were classic anti-Semitism.  And in truth, nothing could be more absurd.  Kanye's words were merely a statement of the obvious.  And without apologizing, Kanye has since clarified his remarks and by saying that they may have constituted an "ignorant compliment."
What Kanye is exhibiting deserves analysis and encouragement.  His close association with Minister Farrakhan during this controversy is sure to be condemned.  For years Blacks in all professions have been cautioned to stay away from Minister Farrakhan. The phrase Farrakhan Litmus Test has been used to describe how one's favorable view of Minister Farrakhan could be used against them.  Failing the Farrakhan Litmus Test might mean the loss of a contract, being overlooked for a job promotion or failing to be confirmed as a justice on the Supreme Court.  The brilliant professor Derrick Bell once observed this phenomenon as such: "Smart and super articulate, Minister Farrakhan is perhaps the best living example of a black man ready, willing and able to 'tell it like it is' regarding who is responsible for racism in this country …. Every black person important enough to be interviewed is asked to condemn Minister Farrakhan."
Athletes and entertainers are the most influential of all professions in the world today.  And there is an expectation that Black athletes and entertainers remain politically neutral.  In his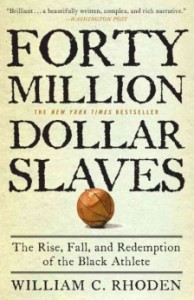 great book 40 Million Dollar Slaves, author William C. Rhoden discusses how this came about by examining the politically neutral career of the most high profile athlete of all time, Michael Jordan.  Rhoden condemns Jordan's misuse of his powerful fame and popularity by noting that, "…Black athletes like Jordan have abdicated their responsibility to the community with an apathy that borders on treason."  Michael Jordan has become a model for the athlete or entertainer today who seeks riches, fame and success along the path of least resistance.  Following this path ensures Black athletes and entertainers a certain level of success in their careers in exchange for not using their success as a platform to champion causes that benefit the Black community.
Film producer Bill Spiegel has recently debuted the latest documentary on the life of famed boxing champion Muhammad Ali.  The film entitled The Trials of Muhammad Ali emphasizes the struggles of the world's most popular athlete in the areas of faith, family, profession and principles.  This film is so profound, that it can be easily considered the best movie about Muhammad Ail ever made.  This film exposes us to the eternal value of Muhammad Ali that lies in his example of defiance and resistance to racism and injustice.  This film reminds us of that there was once another model for success in sports and entertainment long before the Jordan model had become the standard.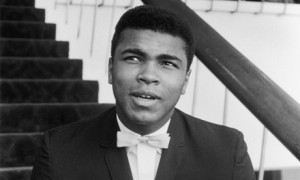 But Ali's principled stance against the war in Vietnam was not an organic epiphany.  Spiegel's film helps us to see that at his core, Muhammad Ali was a young talented fighter who had become profoundly affected and impacted by the Honorable Elijah Muhammad and the Nation of Islam.  Being inspired by the Nation of Islam and Mr. Muhammad's teaching, Ali carved a path to riches, fame and success while standing for his beliefs and championing causes that would benefit the Black community.
Jewish organizations have always been keenly interested in the accumulation of wealth among Black people, while at every turn seeking to control it.  They have a long history of being accountants, managers and agents of Black talent.  As a result they have a fear of the message and presence of the Honorable Elijah Muhammad and the Nation of Islam.  Because the Nation's message emphasizes that as Blacks, we pool our money among ourselves and grow our own economic strength, and that we fight all who interfere with this process.  Jewish professor Marc Dollinger wrote once that "Despite the NOI's political marginalization, American Jewish Committee officials still feared Muhammad.  His charismatic personality, willingness to confront racism in the most dramatic rhetorical terms and ability to inspire even non-believing African American listeners concerned Jewish leaders.  The NOI leader, they feared, could earn the respect of his Black audiences, even if they chose not to join his movement."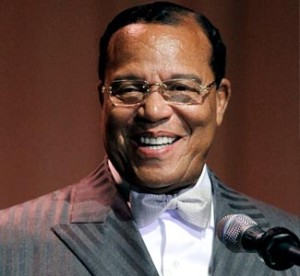 Nowadays, the Honorable Minister Louis Farrakhan is the source of this fear among Jewish interests.  Abraham Foxman in April said in Ha'aertz Magazine that "The only leadership that now exists in that community"—the "African American community"—"is Louis Farrakhan. Farrakhan can assemble 20,000 people several times a year,…"  So like his teacher before him, Minister Farrakhan is feared for his ability to, to "inspire even non-believing African American listeners."  Minister Farrakhan has a long standing relationship with all sectors of the arts and culture community, beginning with his own career as a trained classical violinist and pioneering Calypso singer and performer.  In Spiegel's film on Muhammad Ali we learn that some of Ali's earliest exposure to the Nation of Islam message was as a result hearing a musical record performed by Minister Farrakhan entitled "A White Man's Heaven Is A Black Man's Hell."  In the Minister's ministry he has always made outreach to Blacks in arts and culture a priority.  Minister Farrakhan has delivered keynote messages to Hip-Hop summits where he passionately explained to the artists their leadership role and responsibility to use their talent in a socially conscious way.  The Minister has patiently worked with artists and athletes to enlighten them on the importance of ownership and economic independence noting the sad legacy of former entertainers who end their lives broken and penniless.
Kanye's words in defiance to Abe Foxman calls to mind Minister Farrakhan's words to the rappers during these summits to be more than just entertainers.  In fact there are numerous examples throughout the sports and entertainment world that suggest that many have been affected directly or indirectly by the spirit of defiance and courage displayed by Minister Farrakhan.  Minister Farrakhan has personally advised and counseled many athletes and entertainers.  Others are simply inspired to make a change in their personal life or to make a business move based on what they have heard in the Minister's speeches.
Minister Farrakhan inspires us all.  The word inspire means to "breathe in."  When one is inspired by Minister Farrakhan, they are literally breathing in the revolutionary ides of Black unity, independence, self-respect, resistance to injustice and inequality, and speaking truth to power, among others.  And the Minister's 59 years of teaching, organizing and activism has saturated the atmosphere of ideas so much so that we find traces of his ideas in the seemingly non-related activities of various athletes and entertainers.
When we hear of Jay-Z and Beyonce traveling to Cuba for business against the advice of the government, we think of Minister Farrakhan's travels to Cuba and embracing of Fidel Castro against the official policy of the American government.  Kanye's stance against Abraham Foxman reminds us of Minister Farrakhan's stance against the ADL beginning in the 1980's with Jesse Jackson's presidential campaign.  The move of Lebron James, DeWayne Wade and Chris Bosh to engineer their own trade to the Miami Heat against the wishes ownership reveals an outside the box kind of thinking that is reminiscent of much of Minister Farrakhan's preaching.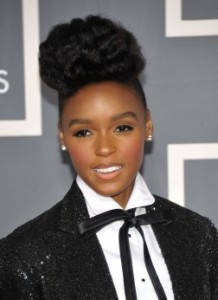 We also see Minister Farrakhan's spirit in the message rap lyrics of Common, Kanye West, Jasiri X, Immortal Technique, Public Enemy and countless others over the years.   When Essence magazine interviewed the very talented Ms. Janelle Monae on her signature modest wardrobe attire she said that "Showing my skin is not what makes me sexy,…I like skirts and dresses just like everyone else, but I had a message I needed to put out there. It was up to me to show people and young girls there was another way."  Janelle's thoughtful words echo Minister Farrakhan's spirit and insistence that Black women represent themselves before the world as modest, dignified and beautiful.
For sure, there are not enough artists who are willing to defy industry standards and the false expectation that Black athletes and entertainers remain politically neutral.  One can only hope that Kanye becomes stronger and more refined in his approach.  One can only hope that other artists see the value in becoming socially conscious and cause-oriented.  Each is blessed with a powerful platform whereby they could reach millions of people with cause-oriented messaging if they did not fear loss.  And this is why the Muhammad Ali model is an important study.  Ali did temporarily lose millions of dollars in income, but in the end he triumphed both professionally and personally.  If Black artists and athletes will adopt the Ali model instead of the Jordan model, Black America could experience a much needed cultural revolution.  The time is now.
-Demetric Muhammad