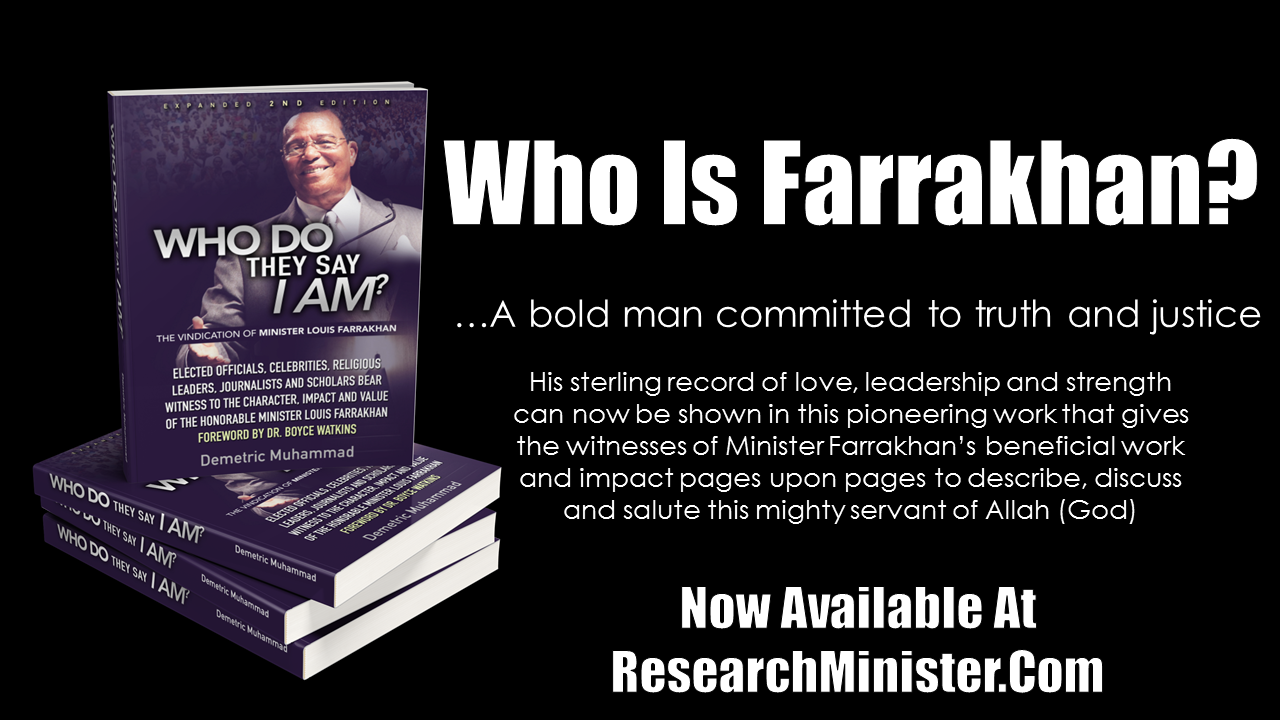 WHO IS FARRAKHAN? Now Available, A Pioneering Work to Document the Record of Love, Leadership & Strength
Now Available:
Who Do They Say I Am? : The Vindication of Minister Louis Farrakhan
[Expanded 2nd Edition]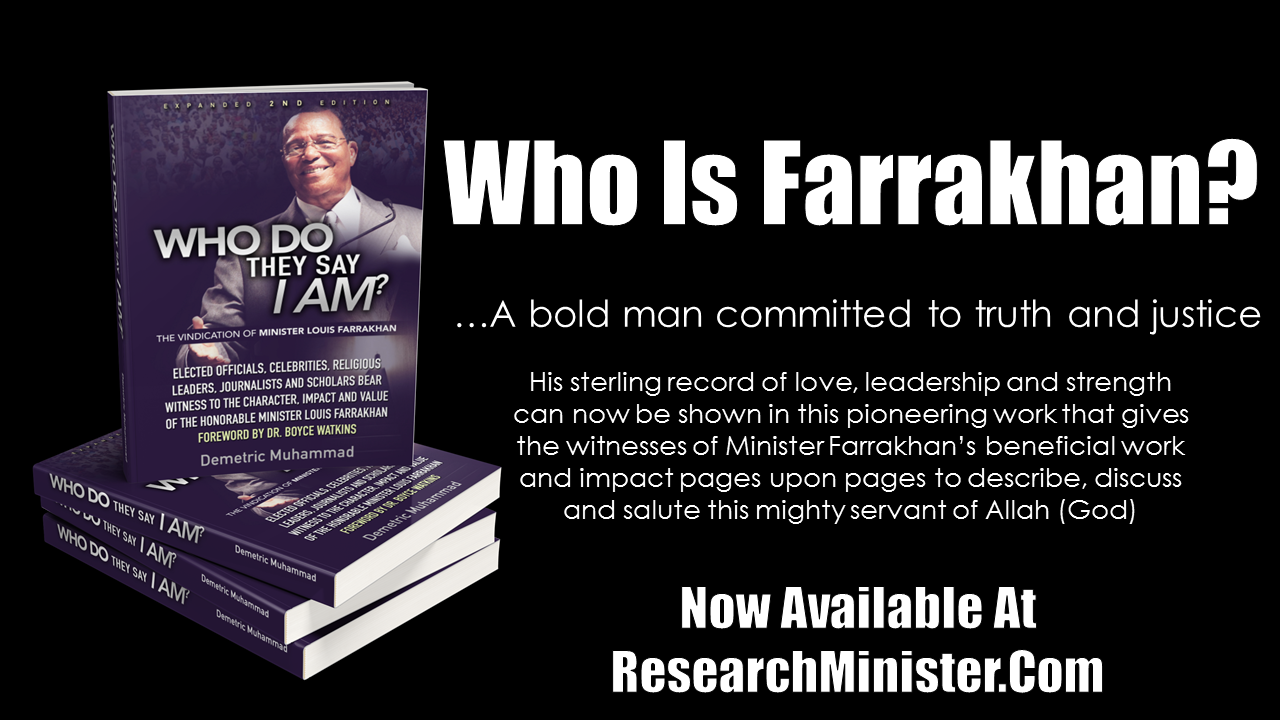 Despite powerful forces converging to thwart the necessary and effective ministry of the Honorable Minister Louis Farrakhan, he yet has amassed a long record of impacting and positively affecting the most prominent and important men and women throughout America and the world.  This book catalogs the scores of character witnesses for Minister Farrakhan, whose candid, heartfelt and sincere testimonies create an entirely new picture of our beloved Minister that you will not find in the mainstream media.
Reading these testimonies from a veritable Who's Who in American politics, religion and popular culture creates an entirely new narrative about Minister Farrakhan, as these testimonies give birth to a new picture; a clearer picture; a true picture of Minister Farrakhan that puts his heroic and principled leadership on display.
This record and documented source-book exists as a  work and  tribute to the divine intervention that must be credited with helping The Minister to escape and overcome a "prison of public opinion"-the vestiges of which are still extant.  Such an ominous and wickedly designed "prison" is in truth a well-orchestrated character assassination that was designed by its architects to facilitate and foster an actual physical assassination of our beloved Minister.
In addition to the catalog of testimonies you will also enjoy our analysis and historical research that deconstructs, debunks and eviscerates many of the popular "anti-Farrakhan" narratives and skullduggeries.
We invite you to read this work and to share it and recommend it to any and all who want to be introduced to or learn more about the man that we simply and affectionately call "The Minister."
At the conclusion of this book, the reader is left to consider how no man who is truly an anti-Semite, bigot, race baiter, homo-phobe and chauvinnist can also truly and simultaneously  be a man who is adored, respected, admired and emulated by so many that are similarly adored and respected by the masses of the American people.   And this can only mean that what you have been told and read is nothing more than a diet of lies and slander aimed at maintaining the status quo in America where a Master/Slave relationship exists.  Minister Farrakhan's ministry threatens that long-standing relationship and all deserve to hear his message unhindered, unfiltered and untarnished.