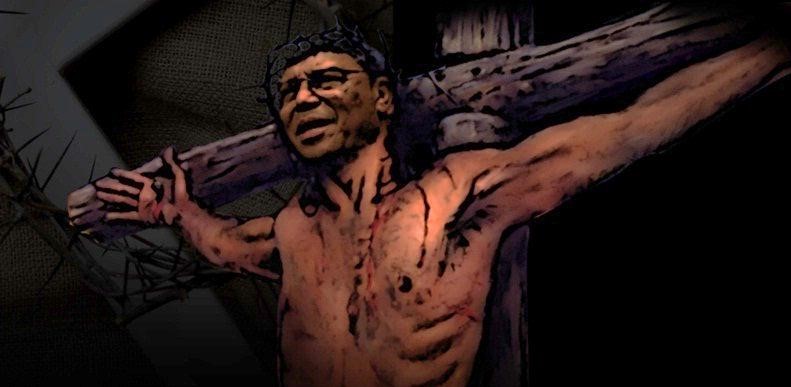 By His Stripes We Are Healed: The Suffering of Minister Louis Farrakhan and What It Means For Black America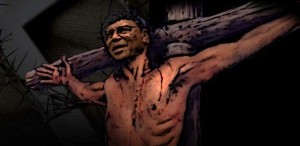 After a recent speech in Indianapolis, Indiana, the Honorable Minister Louis Farrakhan returned to his tenacious work schedule that, this year alone, has compelled him to travel throughout America and the Carribean, offering his diverse audiences guidance, vision, counsel and inspiration.  These events have been special moments: we have been blessed to treasure and absorb unequaled wisdom and insights, provided by a man who is now an 80-year-old veteran of the struggle for freedom, justice and equality.  And not only has  Minister Farrakhan been involved in extensive travel and teaching but in January of 2013 he began a 52-week lecture series titled "The Time and What Must Be Done."   These 1-hour-long Internet webcasts have been some of the most profound messages available from any spiritual teacher, religious leader or classroom educator.  And the Minister has put in the kind of preparation that speakers of his caliber normally only reserve for major addresses.  Each week he devotes himself to the study of the problems of the suffering masses and allows God to inspire him with messages that he buttresses with empirical data, historical facts and complementary sources of information.In listening to the Minister's brilliant Indianapolis speech, I reflected on his announcement of having suffered a heart attack and it causing him to take an 8-week health sabbatical.  While the Minister was openly giving us a window into his personal health condition, I reflected on all that he has meant to the Black man and woman of America.  I thought about all that he has meant to me and my family.And in my mind arose the Biblical words "and by his stripes we are healed."  The Prophet Isaiah in chapter 53, verse 5, says:
"But He was wounded for our transgressions, He was bruised for our iniquities;
The chastisement for our peace was upon Him, And by His stripes we are healed."
Minister Farrakhan and the Jesus Model
From the perspective of Christian theology, this verse is a reference to the ministry of Jesus.  And there is really no other scriptural personage or character that Minister Farrakhan is in more similitude to than Jesus.  Black leadership has always inspired comparisons to religious figures. Marcus Mosiah Garvey, Harriett Tubman and Dr. Martin Luther King Jr. all at various times were affectionately referred to as "Black Moses."  Both Jesus and Moses are important figures in Christian tradition.  Jesus in the New Testament is the quintessential portrait of immense suffering that is the product of immense love.  Jesus's commitment to love is widely viewed as the evolution or fulfillment of Moses's commitment to law. Similarly the leadership record of Minister Farrakhan is marked by a commitment to profound love.  He therefore follows in the footsteps and is a continuation and evolution of Marcus Garvey, Dr. King, Booker T. Washington and all the great "Black Moseses" of the past.
Where the Jesus model fits Minister Farrakhan the closest, in my opinion, is in his suffering for the salvation of his people.  After all, this is what is most remarkable about Jesus:  He loved people who did not necessarily reciprocate that love.  Just look at some of what Minister Farrakhan has suffered in his quest to champion our causes and challenge our enemies .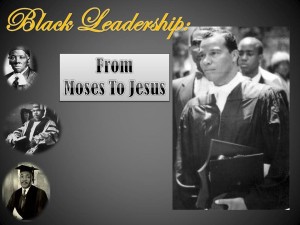 Minister Farrakhan's Suffering
 1984 U.S. Senate formally censures the Honorable Minister Louis Farrakhan.
 1984 Friend, Colleague and Presidential Candidate Rev. Jesse Louis Jackson Jr. repudiates Minister Farrakhan's statements and distances his candidacy from the Minister
 1985 Jewish pressure forces Black businessman George Johnson to renege on a promise to produce the POWER personal-care product line for Minister Farrakhan
 1985 Jewish pressure forces the Black-owned Independence Bank of Chicago to reject a $5 million deposit of loan proceeds that the Minister had secured for the production of POWER personal care products
 1993 Jewish pressure causes Black organizers of the 30th anniversary of the March on Washington to disinvite the Minister from participating
 1994 FBI entrap the distraught daughter of Malcolm X in a murder-for-hire plot to assassinate the Honorable Minister Louis Farrakhan
 2008 Senator Hilary R. Clinton forces Senator Barack H. Obama to renounce and repudiate the Honorable Minister Louis Farrakhan's well-wishes and moral support for his candidacy
 2013 Friend, Colleague and longtime U.S. Representative John Conyers is forced by Jewish pressure torepudiate statements made by Minister Farrakhan during a speech at a Black Church in Detroit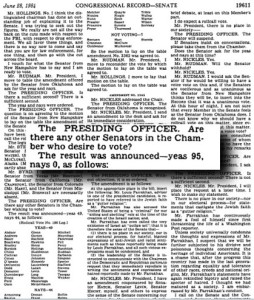 In addition, the incessant lies and slander against the Minister has caused him to use these troubling words, printed in The Final Call in 2009:
"I wish that my Black brothers and sisters would help Brother Farrakhan to get out of prison. I am not in a prison of 'steel bars'—I am in a prison of public opinion manipulated by the media and their hatred of the truth that is in my mouth that would set our people free. Help me to get out of prison. Stop looking at the Nation of Islam as though we are some enemy to Black people."
This is just a snapshot of the totality of Minister Farrakhan's suffering.  Space does not permit us to be exhaustive in reciting the events that constitute a pattern in the life of Minister Farrakhan, who is indeed a suffering servant.
Consistent with the Jesus model, Minister Farrakhan has endured his suffering and rebuke and has not become bitter as a result.  He "often takes blows without returning them," yet he does not diminish his work in the struggle for liberation.  In fact, he increases his activity; he increases his love.  And there are none who come to him seeking his love, forgiveness and respect who leave disappointed.   When Minister Farrakhan is repudiated by his own people, he forgives them.  He encouraged Black people to vote for the Rev. Jesse L. Jackson even after he had repudiated the Minister.  He forgave Representative John Conyers, who, when pressured by out outside forces, had repudiated the Minister.  When Qubilah Shabazz was arrested for seeking to assassinate the Minister, he defended her and helped raise money for her defense.  Often times in any relationship, there are rough spots and individuals take turns being the bigger person, yet from my observation it is Minister Farrakhan who is always willing to be the bigger brother.  He is always willing, to borrow the phrase, "take one for the team." And unfortunately his brotherly love is not always reciprocated.
Pattern of Defending A Defenseless People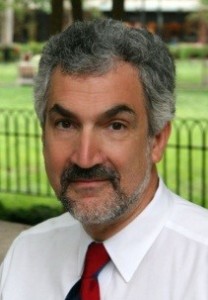 Consider how Jewish apologist Daniel Pipes has written and observed the phenomenon of Black people who get into trouble seeking out Minister Farrakhan and the Nation of Islam.  According to Pipes, there is "a well-established pattern of African-Americans who, finding their reputation in tatters, turn to the Nation of Islam, which then provides them with solace and help. This phenomenon is most apparent in jails, where blacks since the late 1940s have been converting in large numbers."  The groups and persons who fit this pattern are too numerous to list.

Minister Farrakhan's influence, as was on display at the historic Million Man March, is well into the millions.  And those whom he influences are themselves sources of influence for millions more.  In fact, the Rev. Dr. Jeremiah A. Wright once likened Minister Farrakhan to E.F. Hutton, because when he speaks, people listen.  So when he speaks up to defend those who may be entertainers, politicians, athletes, professionals or even lesser-known persons and groups, he positively affects the quality of their reputations among the masses of the people.  In defending such high-profile persons, the Minister redirects the public's attention to the hidden hand behind their apparent ruin.  This has the effect of healing their reputations and putting such persons on the path to rehabilitating their souls as well as their careers.  And there is perhaps no greater example of this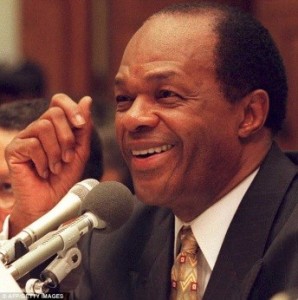 than in the case of former Washington D.C. mayor Marion Barry.  Mayor Barry's high-profile case of public corruption would have been the death knell for the average politician.  But Mayor Barry was helped and aided by Minister Farrakhan, who re-directed attention away from Mayor Barry's sins to the corrupt forces and strategies at work to deprive the nation's capital of progressive Black leadership .
Of Minister Farrakhan, Yale Divinity School Professor Andre C. Willis has written: "There is simply no Black person in the world that has — over so many years — been as consistent, as unrestricted, and as forthright in defending the humanity of Black people throughout the world against its attackers."
Why Won't They Defend Farrakhan?
Yet when Minister Farrakhan, our modern "Black Jesus," is being crucified in the press and censured in the Senate, none of those whom he has stood up for and spoken in defense of ever lift their voices to defend Minister Farrakhan .
This is quite disturbing.  Especially when you factor in all that Minister Farrakhan has accomplished, all while facing at times very serious health challenges.   Early in his ministry he overcame a bout with Tuberculosis.  In 1993 he announced to the world that he was suffering from prostate cancer.  Years later Minister Farrakhan announced to the world that he was suffering from receiving one of the highest doses on record of radiation seed implant therapy.  The excessive amount of radiated seeds inserted into the Minister to destroy his cancer also caused severe damage to the minister internally.  And this was the cause of a 14 hour surgery that he underwent in 2007 is called a pelvic exenteration.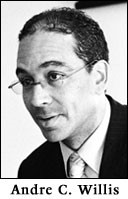 The fact that no major Black figures ever come to the defense of Minister Farrakhan against his critics might be the most damning evidence of the absence of real freedom for Black people in America.  Especially if the words of journalist William Raspberry are true, when he wrote that "Farrakhan says what so many black people believe but have learned not to say in public…" If this is true, who taught Black people not to say in public what they believe in their hearts?  That sounds like textbook slavery to me.  For all other ethnic groups in America seek no outside approval of who they choose to speak for them and who will be their leaders.  Perhaps if we are too afraid to say what we believe, we could at least officially  endorse Minister Farrakhan as speaking for us, and come to his aid and defense when he is under assault.
It's clear that at the glorious age of 80 years old, Minister Farrakhan is not stopping.  He is working harder today than ever before.  I personally fear what will happen to us as a people if we don't stand up for the Honorable Minister Louis Farrakhan after he has always stood for us.  So I will stand up for Minister Farrakhan like I wish others could have stood up for Jesus and all the great heroes of the past.  What about you?
 Demetric Muhammad
---