Complete Dictionary of The Supreme Wisdom Lessons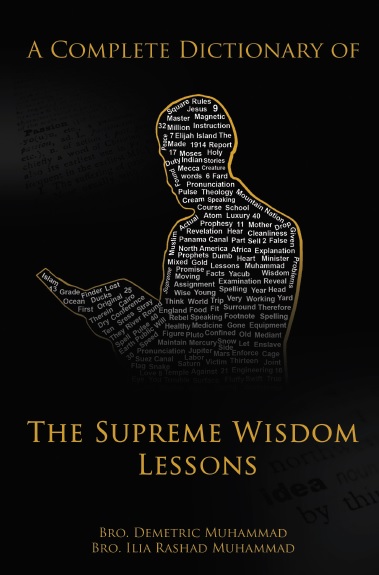 "But there is more to be understood in the words."
The following dictionary of words that make up the Supreme Wisdom Lessons is
designed to be a reference and study tool for those who seek to gain deeper and deeper
understanding of this profound body of knowledge affectionately referred to as simply "the
lessons."
The lessons comprise the prescriptive body of Divine Wisdom that is the
inheritance to all who belong to the Nation of Islam in the west. This is inclusive of the
entire 30 to 40 million Blacks and Native American Indians. For it is these communities
that fulfill the Bible's prophesies of a chosen people whom Allah(God) himself would give
special wisdom to for the purpose of the chosen people functioning as a royal priesthood.